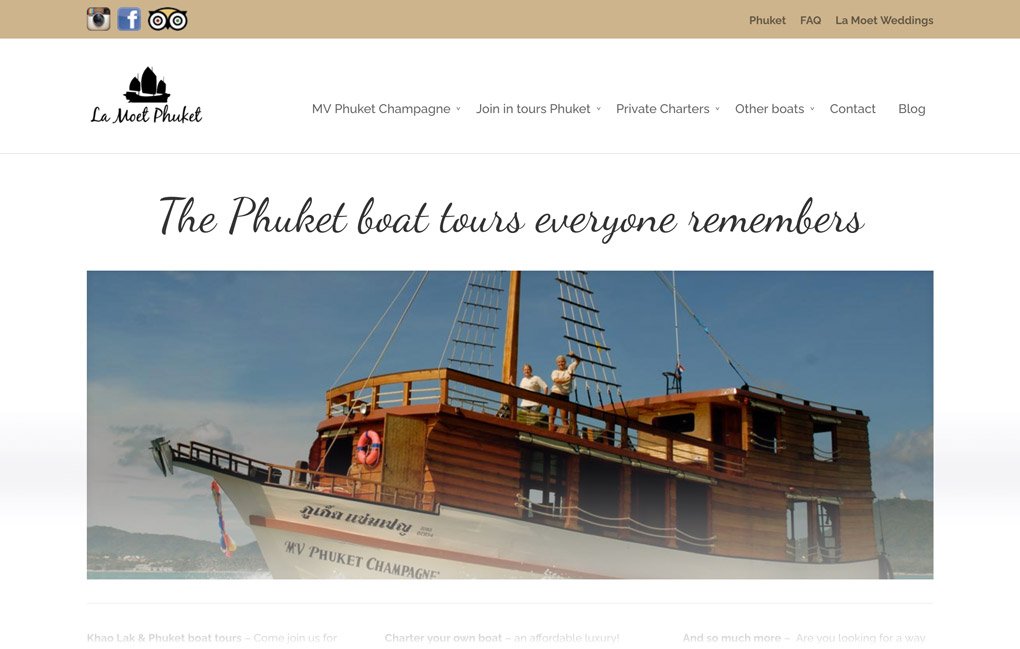 Khao Lak & Phuket boat tours – Come join us for a relaxing day surrounded in the stunning scenery around Phuket's archipelago. Our tours "Island Cruiser", "The Cruise", "Phi Phi" or "Phuket Cruise" takes you to some of the most amazing places and best spots for snorkeling around Phuket where you will have a great day full of memories that you will remember for a lifetime.
Charter your own boat – an affordable luxury! Would you like to charter your own boat and enjoy the privacy of having just you, your friends and family onboard. Our comfortable MV Phuket Champagne is there for you for a private charter or try out one of our 'sister boats', it's your choice if you would like to spend a day on a catamaran, sailing boat or a motor yacht.
Are you looking for a way to spend your holiday away from all the other tourists be out at sea for a few days, explore islands and lagoons, discover something new – We can help! Leave all worries and stress behind, be as free as a bird. We can offer you boats as floating hotel or join-in charter for multiply days on other boats as well!
Follow Us:  



Share This: