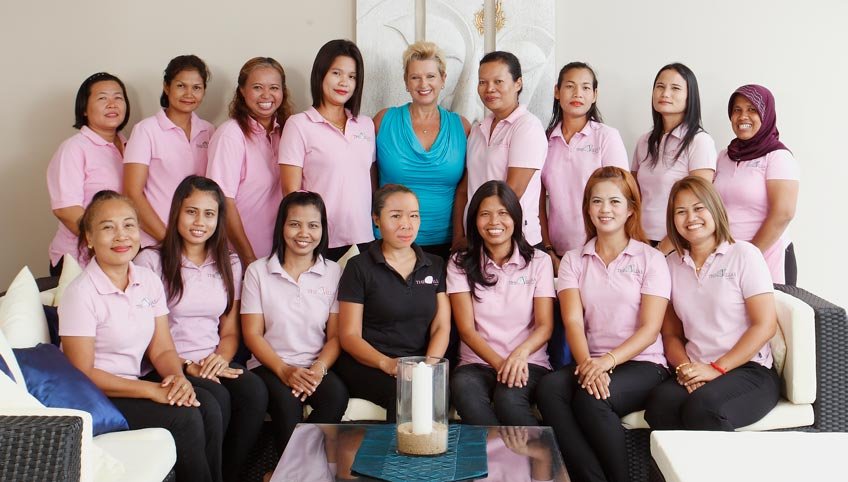 The Villas, Nai Harn Phuket – Our Team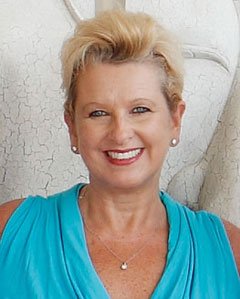 Managing Director - The Villas
Tracey Burr
Tracey is an English woman who has lived in Phuket for almost 15 years, and in Asia for almost 25. She has a background in purchasing, human resources and events management. Her extensive local knowledge and considerable experience in managing villas make Tracey stand out as a Managing Director.
Tracey's goal is to ensure that all guests who stay at 'The Villas' have a memorable and relaxing holiday, with every aspect of their stay taken care of. She and her devoted team are committed to being caring and attentive at all times, and are always willing to go above and beyond.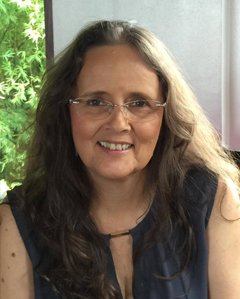 Events Manager – The Villas
Heike Garçon
Heike is the in-house events manager at The Villas and has extensive experience in arranging events, ranging from suggesting a variety of tourist activities to weddings. In recent years Heike has successfully arranged a substantial number of beautiful weddings at The Villas.
She has lived in Phuket since January 1997, and has worked in the tourism industry for a large part of this, predominantly within diving centers and boat operations. This experience means that she is very familiar with what Phuket has to offer to its visitors, and can therefore provide guests with a considerable list of activities they may wish to participate in during their stay.
We appreciate that it can quickly become confusing or overwhelming arranging events or activities when you are far from home, and this is where Heike becomes indispensable. She is dedicated to ensuring all events run smoothly and are as memorable and enjoyable as possible.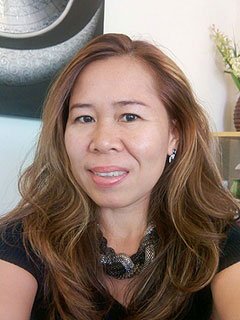 Manager & Liaison - The Villas
Khun Anna
Anna is dedicated to maintaining the condition and beauty of each villa.
The Villa Manager is supported by a hand-selected local team, consisting of one housekeeper per villa, gardeners and maintenance contractors. They endeavour to ensure everything runs smoothly throughout the year. Everyone who stays with us receives personal attention, to ensure you are relieved of any worries and enjoy your time in Phuket.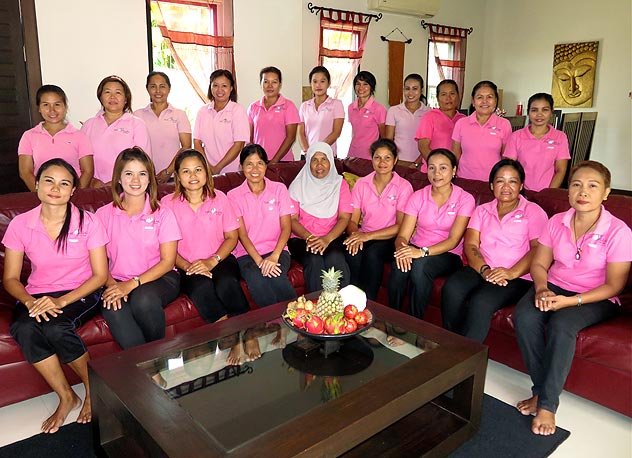 Our 'Pink Ladies'
Affectionately called our "Pink Ladies" - the villas housekeepers are individually recruited from caring, native Thais. Forming our own "family" of lovely ladies who are dedicated to providing a warm Thai welcome to everyone who visit the villas. With distinctive enthusiam and spirit our ladies will endeavour to do everything to ensure you a wonderful stay and memorable experience. Nothing is too much trouble and all delivered with a warm Thai smile.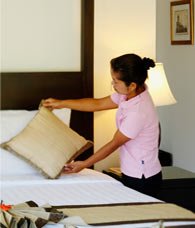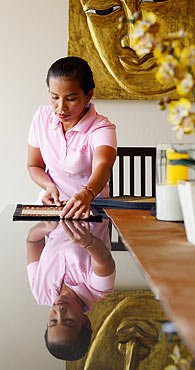 Follow Us:  



Share This: