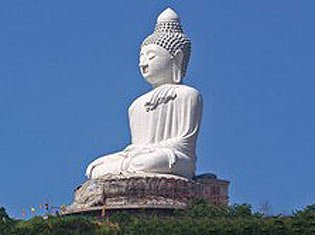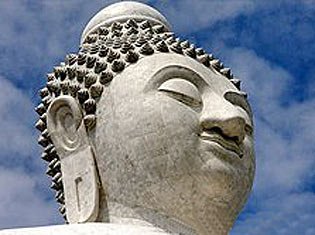 Big Buddha
You don't need to have any particular religious beliefs to enjoy a visit to the Big Buddha, as the stunning construction measuring 45 metres (150 feet) high and 25 metres (80 feet) wide, can be appreciated by everyone. The huge cross–legged Buddha is layered with Burmese marble tiles, and, although the development is yet to be completed, is an inspiring structure, perfectly located to provide stunning views across the island's south and west coasts. Big Buddha can be seen gazing down benevolently from many vantage points throughout the south of the Island.
To get to Big Buddha it is approximately a six kilometer (four mile) hike or drive (for the less ambitious) up from the access road off Chao Fa Road West, just north of Chalong.
It is important to respect the Buddhist faith when visiting any religious place, so you are recommended to wear conservative clothing, covering shoulders and avoiding skimpy beachwear.
Price:
Free of charge but donations are appreciated.
Opening Hours: 8:00am to 7:30pm most days.
Follow Us:  



Share This: