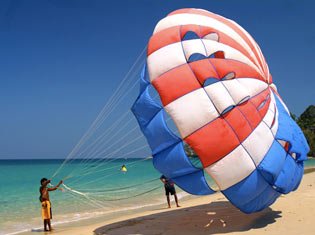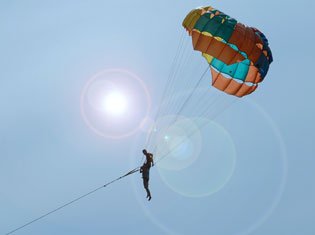 Parasailing
Another activity for thrill seekers is Parasailing. Operators are found on beaches in Kata and Karon and on Coral Island, but the main centre with several water sports choices is Patong beach.
Riders receive a short safety briefing, are provided with a life jacket and then are attached to the harness fastening them to the rope and parachute. A support person guides them into the air as they are pulled out into the bay by a speedboat, and hopefully their expertise will ensure a safe landing. Please bear in mind that it is unlikely that your travel insurance company will cover you if anything goes wrong.
For further information review details on-line
Price:
Prices vary depending on who you talk to, but on average,
people pay approximately between 800 and 1,300 baht per ride.
Each ride only lasts about five minutes.
Follow Us:  



Share This: