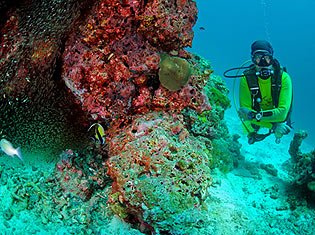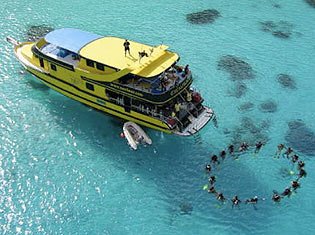 Diving
If you are an experienced Diver, or if you have never tried it before and have always wanted to learn, Phuket is one of the worlds best places to dive, for this reason there are a huge number of dive companies throughout Phuket. We have recommended two tried and tested companies, that have been used in the past, and that offer a selection of diving options and professional service: Sea Bees Diving offer the options of both Daytrips and liveaboards, but usually our guest will choose Day Trips only, returning to their villa at the end of the day to relax and tell the tales of their day's adventures.
SEA BEES DIVING:
Sea Bees Diving is located in Chalong, about 10 minutes from The Villas, so conveniently located to arrange transportation from your villa to the Chalong Pier where the dive boats depart from. Diving is available in Phuket and its surrounding islands, as well as Khao Lak and Pak Meng. Phuket's dive sites have, on average, a maximum depth of 18 to 30 meters with difficulty levels from easy to medium. The dive sites inspire with steep walls, small caves and wrecks as well as impressive rock formations and coral gardens.
Phuket Day trips:
You can choose from the most popular Dive Sites below and consider the days your desired trips are available (as all trips usually do not run everyday) and make a reservation directly. Sea bees Diving have two boats available for their daytrips (MV Aragon and MV Excalibur II):
Diving Courses:Sea bees Diving is one of the few dive centres in Thailand that offers the complete range of SSI and PADI certification courses from beginner to professional instructor.
For the beginner, under the guidance and instruction of Sea bees instructors, you can learn the step–by–step approach to reach Open Water Diver level in only a few days. Classes are conducted in an enjoyable, relaxed atmosphere, using air–conditioned classrooms, books, slides and videos for theory, and large swimming pools for your first underwater experience.
For guests wishing to progress to more advanced levels, Sea Bees can advise you on further SSI, PADI, Nitrox & Tech Diving Courses, please contact them directly for more details.
Contact:
Follow Us:  



Share This: