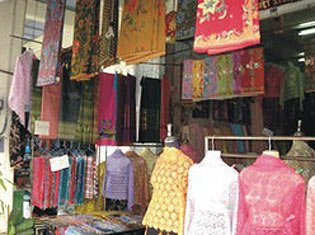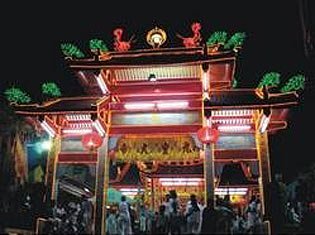 Phuket City Tours
If you have a desire to find out more about Phuket's history, it's Chinese inheritance and Sino-Portuguese architecture, and what part of it is still apparent in today's Phuket Town, then you would enjoy a tour around Phuket City, walking around the streets with an experienced guide, pointing out different items of interest.
The Chinese characteristics are shown and preserved in the Sino–Colonial architecture and during this tour you experience many different aspects including the wonderful view from Khao Rung, a walk in the old town's Chinese area and a visit a Chinese museum and a temple, drive through Saphan Hin, a centre for cultural happenings and stop in down town Phuket Town for shopping. The tour also includes lunch or dinner in a choice of restaurant for dinner, with the option to experience a genuine Thai–Chinese meal if you choose to follow the guides to a more humble and simple eatery.
Highlights of the tour
Phuket Town
Phuket Town's View Point to enjoy the view of the City and out to sea.
Phuket Town – Old Town
You begin with a walk in an alley that once was known as the town's red light district, continuing through the restored area for the opportunity to visit cloth shops, Chinese remedies in the town's oldest herb–shop, a well hidden Shrine, the reception of On On Hotel that appeared in the movie "The Beach". You can find handicraft and antiques, coffee shops, restaurants and a daily fresh food market where there are more exotic products and fruit. Either you can shop on your own with the help of a map or following the guide.
Thai Hua Museum - life of the Chinese documented
Next you visit a very important museum from the Chinese and Baba people's cultural heritage, informing you about the tin mining history, the power of the Ang-Yee organizations, riots and the survival of the Chinese population. The Chinese celebrations culminate today in the amazing Chinese Vegetarian Festival, in October, when additional special tours are organized for those interested guests.
The Taoist Temple
This is the centre for the Vegetarian Festival celebrations with spiritual ceremonies and a vegetarian market with games and all kind of stalls. There is an additional short stop to admire the Chinese doll characters, sculptures and other artifacts.
Saphan Hin - Chinese fishermen, the Vegetarian Festival, temples and culture
Next there is a sightseeing tour through the south part of Phuket Town, Saphan Hin, home of many cultural happenings, festivals and markets, and then on to see the Chinese Khor Chan fishing boats, fishermen with their own little market, and other Chinese temples.
Shopping in down-town Phuket Town
Opportunity for shopping in more extensive market stalls and shopping malls, and time to explore Phuket Town further.
Dinner in a Seafood Restaurant
If you are keen on trying some authentic, you can round off your day by following a guide to a Thai-Chinese local restaurant for some delicious inexpensive food in a humble and simple setting. The tour lasts about six hours and a half (around 2:30 P.M. - 9:00 P.M.). The price includes car, driver, local guide and guiding in English, Swedish or Finnish, insurance and water.
Bring along: sun glasses, camera, money for shopping and clothing that covers knees and shoulders when visiting the temple.
For further details and to make a reservation for a Phuket Town Tour, contact our Tour Manager, and she will advise you on days and time options.
Further details of Phuket Town Tours and other Island wide Tours can also be reviewed on-line
Follow Us:  



Share This: