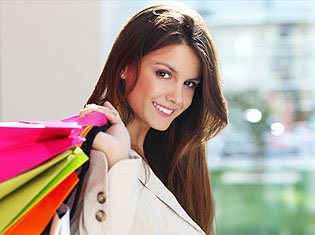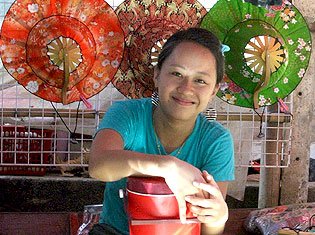 Shopping
SHOPPING MALLS and SUPERMARKETS:
MARKETS:
A large number of "markets" are located throughout Phuket, they are found on every main beach road, and in the towns, usually looking more like permanent shops than portable markets, these shopping areas offer a variety of souvenirs and locally produced merchandise. There are also a number of shops offering copies of designer tee shirts, bags, watches, jewellery and of course you will find DVD, music and game copies. It is usual to be escorted into a back or "hidden" room to view the full range of merchandise as supplying and buying fake or copy goods is illegal. Although it is common practice throughout Asia, you must take into consideration you are buying illegally produced goods if you decide to go ahead with your purchases.
With all market purchases the stall owners expect to be negotiated with, so often start at ridiculously high prices, particularly if they presume you are a tourist and have no idea of the actually cost of the item. In general you should aim for a price of 25% – 33% of what you are originally asked for, and it is recommended not to start negotiating with a vendor unless you actually intend to purchase the item (if you reach a mutually agreeable price), because if you agree on a price it is you will be expected to buy it and if you change your mind the stall holders can consider it rude and be upset that you do not complete the deal. Prices will vary from vendor to vendor, and by location, time of the day and season, but in general are merchandise is of the same quality, which may or may not last or work in time, but that is the chance you take when buying cheaper goods or fake merchandise.
Located across from the carpark are a selection of local stalls, selling a variety of souvenirs including ornaments, sea shells, batiks, beachwear and casual clothes, sarongs, snacks, drinks and toys.
WEEKEND MARKET:
Jatujak Weekend Market is open every Saturday and Sunday from around mid–afternoon until 21:00 and sells a variety of inexpensive souvenirs, clothes and shoes, spa products, crafted soaps and candles, plus the not so touristy items of puppies and kittens and second hand shoes! There is a huge selection of local food to try out and seasonal Thai fruit to purchase at a fraction of the imported price back at home.
Location:
Heading towards Central Festival from Chalong Circle and The Villas, the market can be found down the right hand turning, at the last set of traffic lights before reaching Central Festival.
PHUKET TOWN SHOPPING:
NAI HARN SHOPPING:
Within close proximity to The Villas is Nai Harn Beach and Village, where you find a selection of shops to supply your daily needs. Firstly at the beach you see market stalls selling beachwear, summer clothes and footwear, beach accessories, hats, sun cream, toys and cheap souvenirs. There are also minimarts to be founds for drinks and snacks, and vendors selling fresh fruit, so you will find everything necessary for a day at the beach.
Away from the beach, at Promthep Cape, half way between Nai Harn and Rawai there is a stretch of around 30 market stalls selling many locally produced clothes, ornaments, silk cushions and bed runners, tee shirts with souvenir writing and slogans, hats, sunglasses and a range of inexpensive items you may need while you are here, or wish to take home. As Promthep cape also offers a great viewpoint for stunning sunsets and a cheap restaurant for Thai meals, it is a very popular destination at sunset, so if you wish to pop up there for some shopping we recommend a visit mid-morning.
In Nai Harn Village itself, there are other shops selling clothes and ornaments, and a couple of fabulous art shops (that will disassemble and pack any painting for you to transport safely home), plus a variety of minimarts and small supermarkets to purchase day to day groceries and essential items from. Nai Harn has several "7 Eleven" stores, in addition to the "Family Mart", "Tesco Express" and "TOPS Daily" small supermarkets. A larger "Tesco Lotus" and "Wine Connection" with a fresh bakery, are located at the Tesco Rawai shopping complex only a few minutes away towards Chalong Circle.
GENERAL GUIDE TO SHOPPING IN PHUKET:
Follow Us:  



Share This: