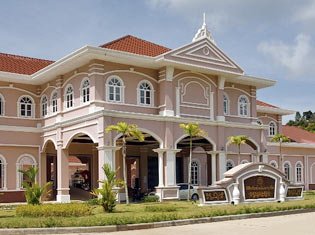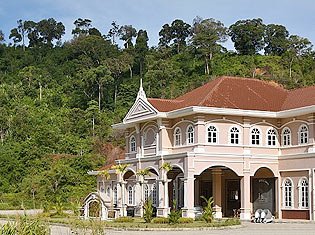 Mining Museum - Kathu
To find out a little more about Phuket's culture and history, visit Kathu Mining Museum. Opened in August 2009, the museum is located on the road between Loch Palm Golf Club and British International School, with the Sino–Portugese double arch shaped entrance standing out in the jungle covered hills. It is recommended to visit with a guide (or someone who has some knowledge about Phuket history) as, for now, most of the signs and descriptions are only available in Thai.
The museum offers both inside and outside exhibitions:
• Understanding the beginning of the world (with formation of minerals and animal evolution)
• Phuket's people way of life during Tin mines era (approx. 200 years ago)
• Various Tin mining processes
• Demonstration of smeltery, and products made out of brut Tin
• Journey of Chinese merchants
• Reconstructed Kathu village during Tin mines era (Shops, Chinese opera, Opium den...)
• Walk in the mine's landscapes.
Price:
Entrance is free
(however you have the opportunity to make a donation into one of the donation boxes
displayed throughout the museum).
Open: Daily from 08:00 – 16:00, Closed on Sunday
Follow Us:  



Share This: