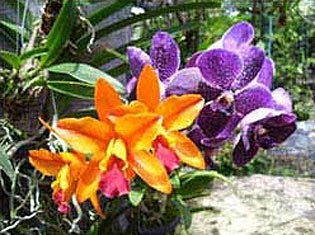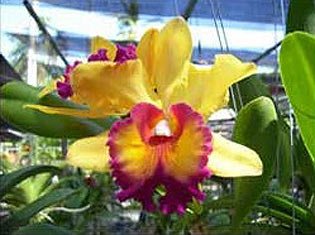 Orchid Gardens
Phuket has a number of orchid gardens you can visit to view and learn about these beautiful flowers.
PHUKET ORCHID FARM:
Phuket Orchid Farm is Phuket's largest orchid nursery, first established in 1975. It has more that 1,500 different hybrids and species, and is open for viewing or buying orchid flowers, orchid plants and flask gardens (which contain hybrids as well as species). The Orchid Farm can arrange delivery of purchases of flower packs to "The Villas", prior to your departure, accompanied by any necessary certificates that may be required for entry back into your home country. All information at the Orchid Farm is available in German, English and Thai, and drinks, along with light refreshments are also available.
Open: Daily from 09:00 – 17:30
Contact:
67/1 Soi Suksan 1 Viset Road, Chalong
Phuket 83100 Thailand
Tel: ( 66) 076.280.226
Fax: ( 66) 076.280.587
Mobile: ( 66) 081.891.9173
Contact: Khun Charnwit or Claudia
www.phuketdir.com/phuketorchid/
PHUKET BOTANIC GARDENS:
Phuket Botanic Garden is located on the road to Phuket Town, only about 20 minutes from The Villas. It boasts a wide variety of tropical and exotic plants, including the Orchid Pavilion, Fruit Orchards, Fragrant Plants, Water Lily Garden, Cactus Garden, Herb Garden and Tropical Palms. Visitors are invited to enjoy the beautiful array of plants from all over the world and learn more about nature and the research centre where studies are performed on many rare plant species.
Opening Times: 9am to 5pm Daily. Closed on Wednesdays
Contact:
98/89 Mu 4 Chao Fa Rd., Chalong Subdistrict,
Muang District, Phuket 83130
Tel: +66 (0) 7636 7095
http://www.phuketbotanicgarden.com/
Follow Us:  



Share This: